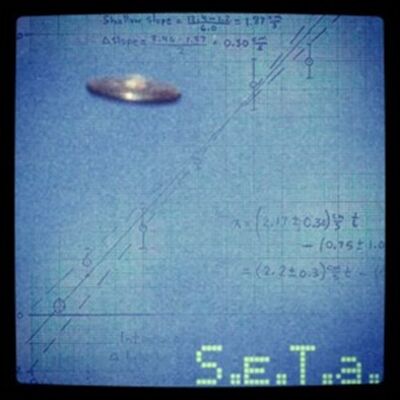 The War of Two Worlds was a joint venture with the Superego podcast. These episodes are in the style of Superego: improvised dialogue from a premise with a lush soundscape of added effects. All episodes were written by Acker and Blacker and improvised by Superego, WorkJuice Players, and special guests.
The War of Two Worlds centers around the invasion of Earth by gray Martians in approximately contemporary times, chronicling the first contact, communication, attack, revelation of weakness, and defeat of the invaders. This segment exists within the canon of the Sparks Nevada, Marshal on Mars universe. It takes place roughly 1,000 years earlier than the events of Sparks Nevada, Marshal on Mars and the other Sparks Nevada universe segments. For more information, see the Sparks Nevada Universe Timeline.
Episodes
Notable Characters
President Joshua Malina (Joshua Malina) - Elected on his experience in fictional politics on the TV show The West Wing, President Malina oversees strategy meetings about the alien menace.
Jim Lyons (Mark Gagliardi) - A baseball player present for the first alien interview. After much taunting at a baseball game, he later discovers the key to the Gray Martian's defeat. Jim is also a recurring character in another Thrilling Adventure Hour segment.