A Thrilling Hour or So is the 50th episode of Comedy Bang Bang in which characters from The Cross-Time Adventures of Colonel Tick-Tock appear.[1]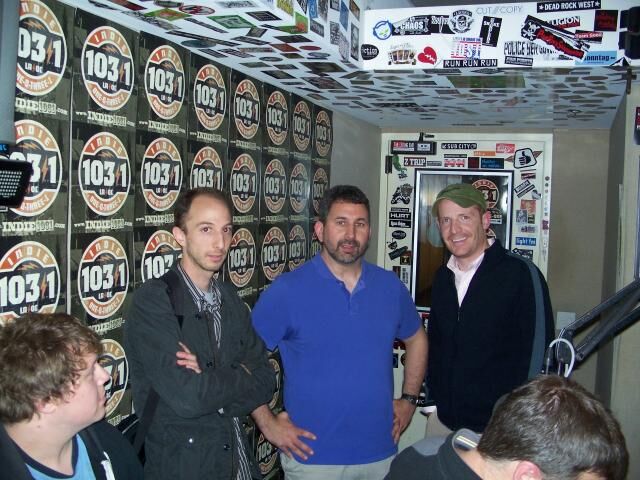 Audio
Cast
Plot
At around 12m:30s into the episode, Scott hears a noise and Harry Houdini suddenly appears at one of the studio's microphones in a straitjacket and bound up in chains. He makes Scott check the chains and then performs an escape. Scott tries to explain that it is the year 2010, but Houdini doesn't believe him because he is "the world's premier debunker." He asks Scott to punch him in the stomach as part of his campaign to prove that he is the toughest motherfucker around.
Colonel Tick-Tock then appears through a time hole to retrieve Houdini and return him to 1926. He shows Houdini something to prove to him that he is in the future, but refuses to show it to Scott. Scott then mentions that Houdini died from being punched in the stomach, and Tick-Tock explains that if Scott were to punch Houdini and kill him in 2010 all of the intervening years would be destroyed by the paradox. Houdini figures out that Tick-Tock wants to return him to the year he dies, and so he throws a smoke-bomb and disappears. Colonel Tick-Tock follows him, but not before singing the entire theme song to The Cross-Time Adventures of Colonel Tick-Tock.
After Scott explains that these characters came from the Thrilling Adventure Hour, he also plays a track of Paul F. Tompkins and Paget Brewster singing Here's to Us.
Continuity & Production
This is a non-canonical Tick-Tock episode and occurred prior to the start of the current TAH podcast arcs. The next crossover with CBB is A Thrilling CBB Adventure Hour.
This episode was originally broadcast live over the internet from the Indie 103.1 studios in Los Angeles, California and released on the CBB podcast feed on April 23, 2010.
References